27 Jun 2020
Sustainable fine dining: Restaurants in Slovenia get first-ever Michelin stars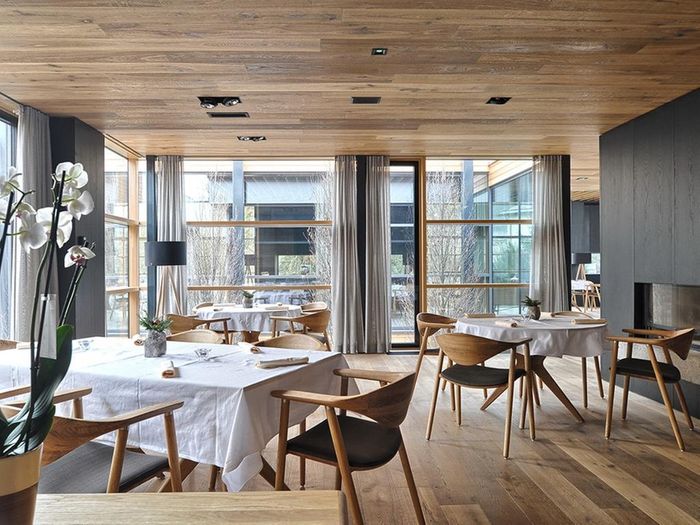 The culinary scene in Slovenia has finally been been recognised by the Michelin Guide, with six restaurants in the country picking up Michelin stars, and a total of 52 eateries noted by the guide.
It was announced in November 2019 that the central European country would finally receive a Michelin Guide of its own. The release was expected in March this year, however, it was delayed until Tuesday, June 16, amid the coronavirus pandemic.
Hisa Franko: a two Michelin star restaurant
Chef Ana Ros's Hisa Franko picked up two Michelin stars. The restaurant prides itself on its sustainability, with a zero-kilometre philosophy – the concept that produce must be sourced locally.
It is located in the lush, green Soca Valley in the west of the country, close to the Italian border, a two-hour drive from Ljubljana, the capital of Slovenia.
"We only buy from local producers and we follow the seasons. We avoid food waste and our wine list is highly sustainable," reads Franko's website.
"All the staff in this restaurant show real talent, from the female chef Ana Ros to the sous-chef, maitre d' and everyone else on the team," the guide says of the eatery and its head chef.
"Professionalism, attention to detail and passion are evident in the cuisine here, as demonstrated on the tasting menu of several small dishes, all of which are different in taste and concept. Acidity is the dominate note in the cuisine here, alongside flavours with a hint of bitterness. Prepare yourself for an exciting culinary adventure and an extraordinary dining experience."