13 Jun 2020
Less wastage and more creativity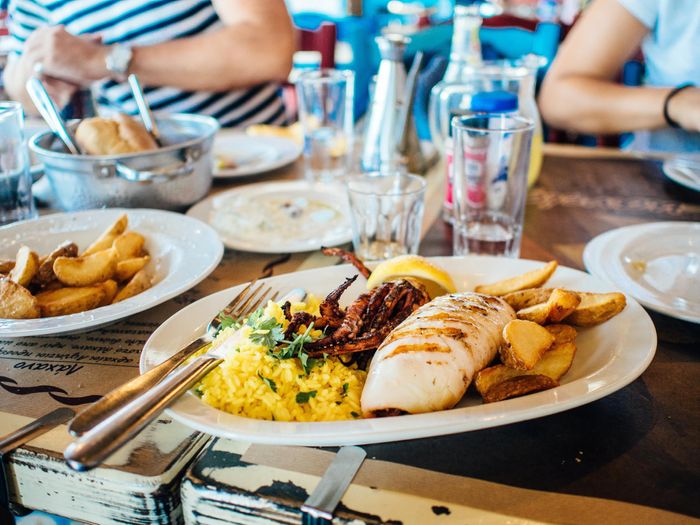 As restaurants attempt to settle into the "new normal", venues around the world have gotten creative to reassure their customers. This includes everything from a "corona-proof" table for one in a Swedish valley to seating mannequins to keep lonely diners company in the US.
While these may be extreme cases, we can all agree the restaurant industry has been changing quickly.
Here are some long-term adaptions we can expect to see in the industry here in the UAE in the months to come, according to experts.
Less food wastage
From breakfast spreads to brunches, buffets have long been an institution in the UAE. However, because of the coronavirus, we might not be seeing so much of them anymore.
That isn't to say they won't come back in a different form. According to Jones, we can expect to see an increase in manned buffets, and table-service buffets, where food is brought to the table and laid out.
This might, by default, mean that we can see a reduction in food wastage. "I believe the all-you-can-eat food stations and buffets will definitely be dropped by restaurants, for the foreseeable future at least," says Joao Serio, director of operations of Dubai-based Livit Hospitality Management, the company behind restaurant The Bungalow. "It's exciting to see a new era of brunching being ushered in, which will finally see a shift away from the all-you-can-eat-and-drink mentality.
"The focus will now move to the quality of the experience, allowing food and beverage establishments to really showcase their ability to create diverse menus that explore a variety of great-tasting, high-quality food, complemented by an enjoyable atmosphere."
More delivery options
And even with restrictions easing up, a number of people might not feel comfortable leaving the house yet – especially those in or living with someone in the vulnerable categories.
Which means that restaurants stand a lot to gain by getting into the delivery market in a way that is profitable and unique. For example, in the UAE, LPM has launched a food delivery service with the restaurant's trademark table decor, delivered in a canvas tote.
Danny Faulkner, a senior consultant with Food People, believes that operators will need a solid delivery menu and strategy in order to make it sustainable.
"Now, more than ever, operators should be ensuring that their food is being delivered in the quickest time possible and to the best specification. Those operators that have their own fleet to deliver will be able to educate their fleet to deliver with a smile to create buy-in between brand and customer."
We can also expect to see more delivery options like RadYes, which allows customers to order from a restaurant's social media.
"Operators need to ensure they're staying close to their customers to increase brand loyalty where possible. This could prove difficult if solely dependent on aggregators," says Faulkner.