Restaurant operators trying to stay afloat during inflation are experiencing ingredient price hikes and staff shortages resulting from geopolitics, climate change, and disruptions to supply chains.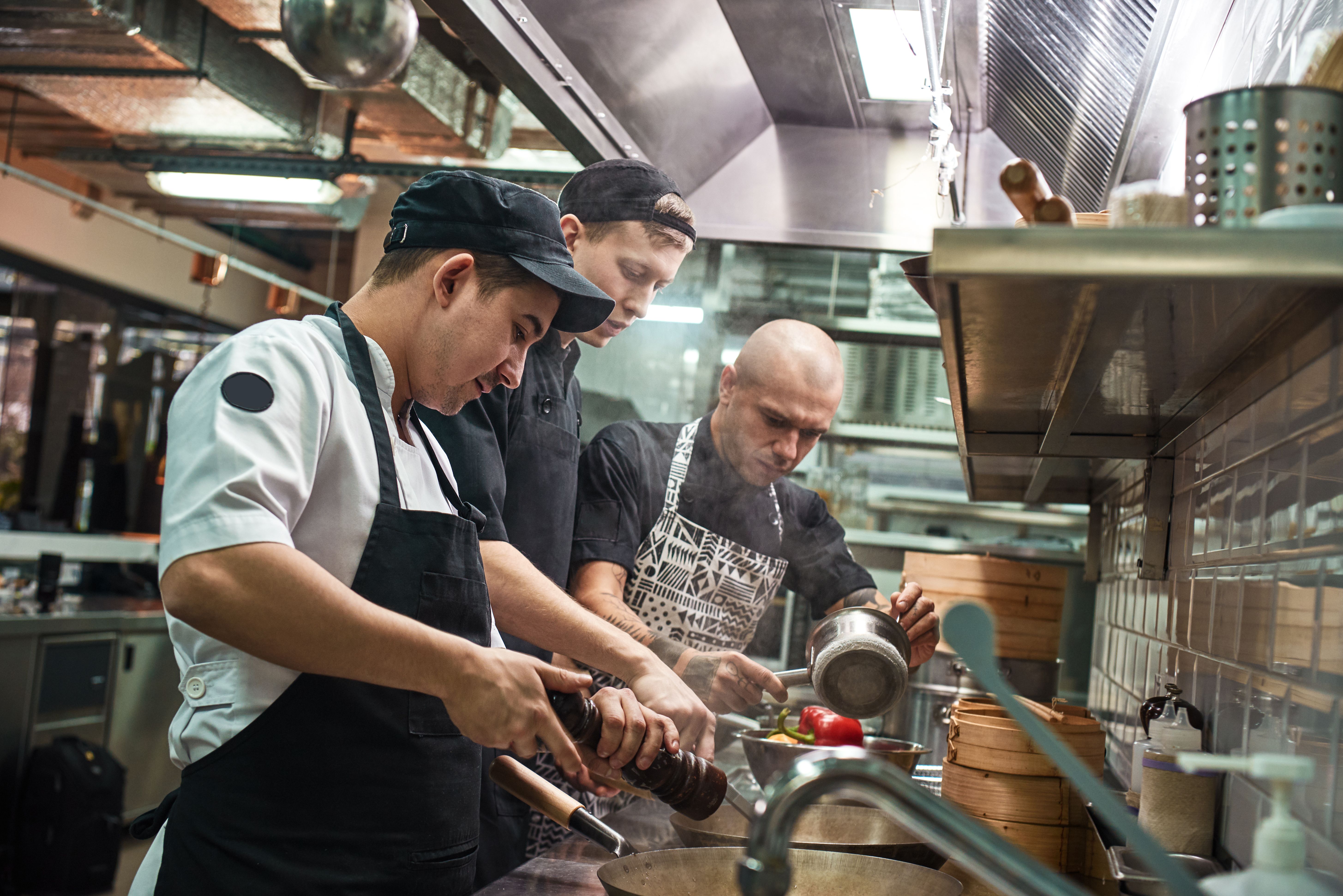 Increasing inflation, staff shortages, and supply chain complications are impacting F&B business owners around the world. It has resulted in customers paying the price, as well as the restaurant industry struggling for survival. During the past two years, global food prices have risen 65% since the outbreak of the pandemic and by 12% this year alone due to the Russia-Ukraine conflict. In addition, 72% of owners of small restaurants worry that inflation could force them to close in the next six months, according to Alignable data.
Taking a look at supply chain disruptions alone, there are a number of them that have affected restaurants including shutdowns in food production, labor shortages, and shipping delays all of which have impacted the movement of products. The current situation has not only made menu renovation necessary but in addition, the price increase has limited access to key ingredients.
However, disruptions provide a great opportunity to pause and explore alternative solutions and innovations that might not have been possible or needed otherwise. In fact, most restaurant operators do not need to look far for innovative ideas. For instance, produce vendors have been chopping vegetables for years, but restaurant operators have been hiring labor instead. Now that they no longer have a choice, they must adopt this.
Here are a few actions restaurant operators are taking to tackle inflation and beyond
Re-thinking Menu Options
Chefs and restaurant owners know that complex dishes and expansive menus require more ingredients and perhaps certain ingredients prove far costlier than others or are more heavily impacted by supply-chain constraints. There is no better example than wheat – the world had almost ten weeks of wheat supplies left when a food insecurity expert testified before the UN a few months ago, in part due to the conflict in Ukraine, where about a third of the world's wheat is grown.
Food prices increased 10.4% for the year ending June 2022, the largest increase since February 1981, according to the Bureau of Labor Statistics. The fruits and vegetable segment had the lowest price increases, with a 7.8% growth currently.
Therefore, one way to combat the impact associated with rising ingredient cost issues is:
To streamline menus by offering more plant-based options, this is the time for restaurant owners to take a hard look at their product mix and assess what percentage is occupied by those limited and costly ingredients. If that percentage is high, start planning alternatives now, and diversify.
In the Middle East, there is a growing trend toward using fresh, local produce as a basis for menu creations. David Dougall, Harvest & Co marketing manager, explains in a recent Fast Company Middle East article how Harvest & Co in the UAE offers a menu with predominantly local ingredients rather than conceptualizing a dish and then sourcing ingredients to match. As a result of the large number of ingredients sourced within the country, Dougall says the supply has been stable.
Realigning the supply chain to face labor shortage
While some restaurants are streaming their menus to focus on their core items, others like Wingstop for instance switched to a "whole bird" strategy last year when prices spiked for wings while promoting thighs through a digital concept called Thighstop ended up saving money and generating sales. The use of pre-packaged foods has also increased significantly in restaurants and the automation of food prep processes to reduce labor costs.
With high turnover rates, workers leaving restaurant jobs quickly, makes each worker's job more demanding for less pay. Restaurants suffering from labor shortages in their supply chains have options available to them such as;
Sourcing locally grown produce, for instance, which can be transported within a community to solve some of the supply chain interruption issues and keep their kitchen stocked.
Restaurant operators can also retain kitchen staff by automating key front-of-house and back-of-house processes so that their staff can devote more time to complex tasks.
Integrating AI, Data, and Automation
As manual labor becomes more difficult to manage, restaurant owners find themselves in need of modern solutions that automation technology and artificial intelligence (AI) can provide.
Through data and AI, restaurant operators can identify the "why" behind supply chain disruptions, allowing them to make better decisions in their kitchens, ordering process, and stock management. There is no doubt that innovations in the back of the house translate into efficiency in the front of the house. The use of kitchen automation technology can streamline ordering and delivery services, shorten food preparation timelines, and standardize meal quality. Automating repetitive tasks and training kitchen staff to handle higher-level duties might benefit restaurants/cafes. In addition to reducing employee turnover, upskilling initiatives can attract culinary talent.
In the kitchen, technology can support operations through proprietary software and specially designed tablets, but more advanced technologies are also on the horizon. For instance, Rozum Robotics, a robot barista found at the Rozum Café, an automated coffee point with a robotic barista. With no human assistance, the robotic arm can make hot and ice drinks 24 hours a day, 7 days a week. Technology such as these is at the forefront of the next big push to revolutionize food services in the industry.
Reducing Food Wastage
In the US alone, the restaurant industry generated approximately 33 pounds of food waste per $1,000 of revenue, according to Walden University research – a third of all consumable food produced is discarded, lost, or degraded at all stages in the food supply chain. Raising concerns about food waste has become relevant again in this context, and AI may prove to be a valuable tool for developing stable processes to contribute to sustainability. AI technology can also be used to collect valuable data and, in turn, develop algorithms that can prevent waste within supply chains in addition to reducing waste and preventing edible food from being thrown away accidentally.
As an example, in the UAE, Hilton partnered with Agritech company Fresh on Table, which connects farms to businesses to procure local ingredients on such a scale. As a last-mile solution, Fresh on Table provides timely delivery of local produce to hotels and reducing food waste, which is crucial for restaurants today.
When significant disruptions occur, tremendous opportunities arise. In spite of the myriad challenges that small business faces, they tend to be more agile than larger competitors and industries. Use this time to innovate how you conduct business and how you make and sell products. Yes, it's scary out there, but standing still and riding things out with fingers crossed is fraught with risk.
Many of your competitors are considering and even implementing bold measures. Stay ahead of the curve. Attend Gulfhost in November 8-10 at Dubai World Trade Centre to discover the latest trends, innovations, and solutions in the industry.