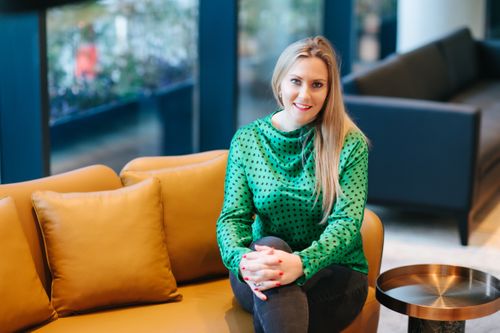 Laura Eggleton
General Manager
,
Hotel Indigo Dubai Downtown | IHG
Laura Eggleton, General Manager of Hotel Indigo Dubai Downtown discovered her immense passion for hospitality and love for the industry in her early teens. At the age of 13, while sheltering from the rain inside a small family hotel in her home village, Laura found her calling and has never turned back.
With 14 years of hands-on hospitality experience, Laura now leads the team at Hotel Indigo Dubai Downtown, one of the many notable achievements that has led her to reach her life goal of running a world-class hotel. Having graduated from the University of Brighton with an honour's degree in International Tourism Management in 2008, Laura's first role was as General Manager of Holiday Inn Express in Slough, UK. Excelling at her primary duties, she also took on additional responsibilities to help rebrand the Holiday Inn London Gatwick Worth before moving on to manage the Holiday Inn London Heathrow Ariel and eventually relocating to the Middle East. In 2015, Laura was appointed as the first female General Manager for InterContinental Hotels Group® (IHG®) in the region of Muscat, Oman.
Laura began leading efforts to open the flagship property for Hotel Indigo's introduction to the Middle East in 2018, further enhancing her experience and contribution to the hospitality industry. In her role as General Manager of Hotel Indigo Dubai Downtown, she is responsible for shaping, transforming, and driving innovative guest experiences, and prides herself on leading a highly engaged team that delivers exceptional service with each interaction.
Passionate about intriguing design, art, and local flavours, Laura was delighted to take on the challenge of launching the Hotel Indigo brand in a new market. She thrives on defying the traditional approach to hospitality and is thrilled to be working on a hotel project that has such a rich and deep story running through its DNA. In her free time, Laura looks to make a positive impact in the community and her interests include checking out new hotspots in the city.