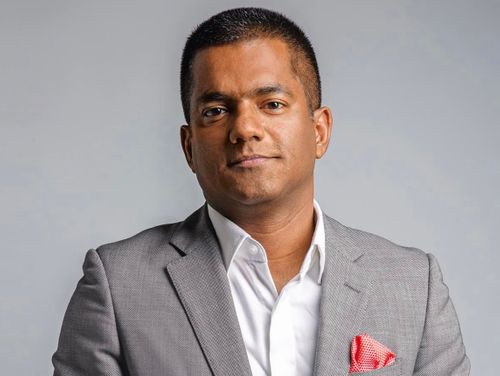 George Kunnappally
Managing Director
,
Nandos
Ranked No. 3 on the Caterer Middle East 2020 and 2021 Power List, George is a seasoned hospitality industry professional and has been into franchise operations, management and brand development for over 20 years. He has launched and/or grown brands like Subway, Bateaux Dubai, Charley's Philly Steaks, Whittard of Chelsea, Second Cup Coffee, Johnny Rockets and a host of UAE bred concepts in the Middle East, Africa and CIS regions.
Starting his career with the Taj Group of Hotels in India, George has worked at the senior management level with large conglomerates headquartered in Dubai with a MENA footprint. His previous roles were as the General Manager at Al Madani Group, General Manager & Board Member at BinHendi Enterprises, both in Dubai, and as Senior Franchise Strategy & Business Development Specialist at ADNOC Distribution, Abu Dhabi.
Currently, George is the Managing Director of Nando's, based in Dubai.
Most recently, George was Executive Director – Private Equity at Regulus Capital Limited, the Cayman Islands registered Investment Manager of over USD 1.2 Billion worth of assets in F&B, healthcare, education, logistics and real estate in the MENASEA region.
He was also the General Manager & Board Member of Al Faris Restaurants LLC (Exclusive Developer of Johnny Rockets Restaurants in the UAE, Oman, North & Sub Saharan Africa and Eastern Europe) and sat on the Boards of Diamond Lifestyle Limited, Gulf Pinnacle Logistics Limited, Al Najah Education Limited and Al Maha Infrastructure Limited.
George is on the advisory board of the Dubai Restaurants Group (under the aegis of the Dubai Chamber of Commerce & Industry), the Middle East Food Forum, Global Restaurant Investment Forum, Arabian & African Hospitality Investment Conference and Fast Food & Café Convention. He regularly speaks at industry events, authors opinion pieces for leading publications and actively champions issues relevant to the F&B industry. A graduate in Hotel Management, George also holds a Masters degree in Tourism Management.