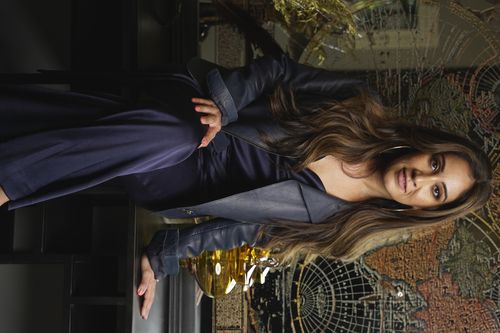 Gabrielle Mathers
Founder and CEO
,
Restaurant Secrets Inc
Gabrielle Mather, Founder & CEO of Restaurant Secrets Inc & Cornerstone 61 Consultancy, both specialized F&B firms based in Dubai has lived across the UK, Singapore & the UAE. Her 25 years of experience as a Dubai resident along with her diverse international experiences are illustrated in both her business & personal life. She is a seasoned Restaurateur, Operator & as a trusted F&B Consultant, she has been incubating F&B businesses since 2001.
Gabrielle has led the development of over 300 F&B Concepts with 360 degrees hands on experience in BOH & FOH experiences with particular expertise in concept creation, menu development, interior design & brand development. With a Business (Marketing) degree from the University of Hartford, she is also a BVQI - ISO certified Quality Auditor & trained in luxury product development at the University of London. As Ex COO & Co-Founder of Lincoln Hospitality, from 2018 to 2020, her leadership oversaw the Rebranding & operational turn-around of 4 prime Emaar properties La Serre, The Loft at Dubai Opera, Taikun & Distillery in the 2019 acquisition of the 100 million Capex venues by Restaurant Secrets Inc.
While Restaurant Secrets Inc is the UAE's leading 360 degrees full solution F&B consultancy firm specializing in creating head-turning concepts, feasibility studies, production & interior design, talent acquisition, operational training & menu development, Cornerstone 61 is the next-gen solutions firm that's determined to help restaurants succeed after opening doors with 360 degrees solutions for entrepreneurs & mature F&B businesses in business strategy, operations, financial management & marketing their growing F&B business.