16 May 2022
INDUSTRY VIEW: Why there is plenty of room for innovation in hotel kitchens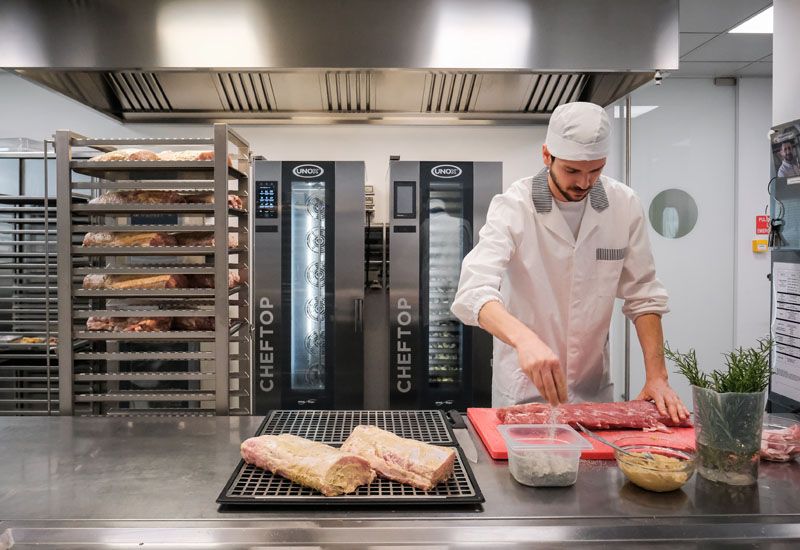 The hotel sector is unique in its offering and therefore its culinary challenges. Advances in catering technology offer a solution to the modern constraints facing hotel kitchens, writes Scott Duncan, managing director of Unox UK…
From typical restaurant dining to 24-hour room service, breakfast buffets to plated banqueting, the quality and consistency of a hotel's food proposition can make or break a business and ultimately its reputation.
Despite the crucial role that food plays in a hotel business, one of the most common constraints that we see across the sector is kitchen size.
More and more, we are witnessing hotels reducing their traditionally large kitchens in favour of compact set-ups combined with satellite kitchens — often in a move to increase dining and customer spaces.
This squeeze is having a knock-on effect on equipment as chefs turn to multifunctional equipment and those appliances with a compact footprint.
As innovations in both technology and manufacturing capability continue at a rapid rate, the sheer choice and availability of kitchen equipment that delivers versatility, flexibility, quality and consistency snowballs.
From intelligent software capable of delivering precision cooking using simple icon-driven menus, to cutting-edge equipment that combines multiple cook technologies in one, modern catering equipment is designed to meet the needs of today's hotel chef.
Ideal for chain and group hotels, the latest software can help to drive quality and consistency across an entire estate.
Central F&B teams are now working with equipment manufacturers, such as Unox, to develop standout menus, which are then sent remotely to connected ovens across the business. The use of this smart, simple-to-use technology is especially beneficial to hotels offering 24-hour room service, where guests are being served at times when a trained chef is not present.
At Unox, we're committed to developing market-leading commercial kitchen equipment that provides chefs with the solutions they need to overcome their own challenges. From combi ovens that deliver exceptional results and impressive capacities on a compact footprint, to world firsts, including SPEED.Pro, the first ever bakery speed oven, and SPEED-X, the world's first self-washing combi speed oven, innovation is at our very heart.
Unox is not just able to support with ovens, though. Take our award-winning EVEREO — the industry's first hot fridge. Capable of preserving cooked food for up to 72 hours, EVEREO uses the latest technology to maintain precision temperature and humidity control.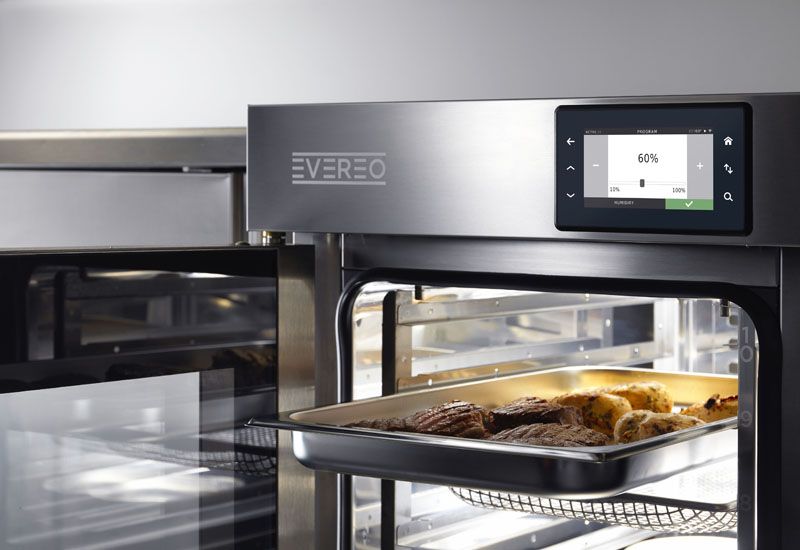 When used to its full potential, EVEREO is capable of saving energy and labour, speeding up service times, and can virtually eliminate food waste.
As a company, Unox is proud of its ongoing after-sales service and support, from a network of factory-trained engineers and service partners covering the UK, to the culinary team who are on hand to support our customers to get the most from their Unox ovens, whether in their own kitchen or using our development facilities here in the UK.
From training to get the most from the features and capabilities of a new Unox appliance, through to dedicated menu development support, enabling a hotel to create a standout menu, we are delighted to support our customers.